Teacup Tutu Charm

provides Luxury Dog Tutus & Pet Apparel for your Fashionista. Gorgeous Swarovski Accessories for your Pet. Jeanne Chinn Rescue Me Totes. Yvette Ruta Luxury Dog Beds & Accessories for the Spoiled Pooch. Luxurious Dog Fashion Spa Products. Discover Quality Life for Dogs.


~My boutique offers whimsy, glamour and beauty for the pint size or normal size Fashionista Pet. Luxury Tutus, Apparel and MORE for your Pooch :) Adorable Apparel for the Boys. Cool Shades for your Pooch. Luxury Accessories are available. Luxurious Dog Spa Products now available. Discover Quality Life for Dogs.
As seen on WFAA TV Channel 8 Designing DFW, WFAA TV Channel 8 Daybreak Show, KTXA Channel 21 "For the Love of Dogs", ICTN, VH1 "Suave Says" and The Detective Gomez Show in Dallas. Also featured on The Famous Chihuahua world renowned site. ~Celebrity pets wearing my apparel are Joanna Krupa, Shanna Olson, Paris Hilton, Miranda Lambert, Kristin Chenoweth, Katherine Heigl, Nicole Noles, Love Majewski, Gerardo Mejia & many more :) George W. Bush also has a tutu from Teacup Tutu Charm!!
NEW ITEMS are Luxury Blankets & Pet Beds. Biker Gear. NFL Gear!! Spring 2015 Apparel & NEW Bikinis COMING Soon!!

Tutu sizes are as follows: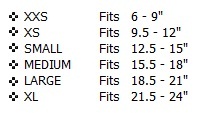 ~Put your pooch in our fabulous apparel and they will surely make an impression!! :) Luxurious line of the best apparel and pet accessories. NEW products updated regularly. Custom orders are welcome!! My general turn around time is 7-10 days. RUSH orders accepted!!

*WHOLESALE pricing available for boutiques.

Any questions or suggestions, please call or email me at lisa@teacuptutucharm.com.


Follow me on these social media platforms!! We launched our NEW You Tube Channel!! Be sure to Subscribe :)






Teacup Tutu Charm and Angels for Animal Rescue are teaming up together for a special cause. Joanna Krupa, famous world model & CEO of Angels for Animal Rescue and Gabriela Gutierrez founded the organization!!

Angels for Animal Rescue is a rescue group dedicated to saving the lives of animals who are in need of rescue and finding them forever homes. At Angels For Animal Rescue, a variety of species of animals are rescued such as dogs, cats, farm animals, reptiles, birds and rodents from animal shelters or from people who can no longer care for them. Teacup Tutu Charm has designed a special tutu collection for Angels for Animal Rescue!! You can see the designs in my online store.

~My boutique offers whimsy, glamour and beauty for the pint size or normal size fashionista pup. Luxury tutus, posh accessories, luxurious spa products, and more for your dog at Teacup Tutu Charm. Make sure your little fashionista is stylish year round!!

Testimonials
"Isabella's tutu was absolutely beautiful!! I am extremely happy with the apparel!!" Shanna Olson, Miss California

"We are SO in love with what you sent for Paris Hilton. She is going to LOVE IT!!" Miller PR, Los Angeles
"The tutus are amazing. The quality and professionalism is great!!" Ashley, Georgia
"Oh my gosh, Sommer looks absolutely gorgeous in her Angel tutu!! I really love it." Nicole Noles, Pretty Wicked Moms

"I love the product. My dog is so precious with her tutu." Jamye, Texas
"I was very impressed with the look, and awesome detail of my luxury tutu." Brandon, Texas
"My tutu dress was beautiful. The shipping was very timely!!" Kerry, Texas

"Sophia looks adorable in her tutu!! Teacup Tutu Charm has made my diva a STAR!!" Leslie, Louisiana
"Prince is absolutely handsome in his new tank. It fits him perfect." Jason, Texas
"Thank you so much for the darling shirt for Winston!! He looks incredibly handsome." Love Majewski, VH1 Mob Wives

Irving, TX | 214.541.4165