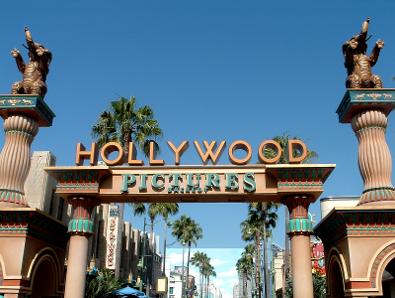 I am honored to have provided these celebrities with Teacup Tutu Charm apparel and the luxurious Dog Fashion Spa product line for their fashionista pets!! This page updated regularly!! More to come!! :)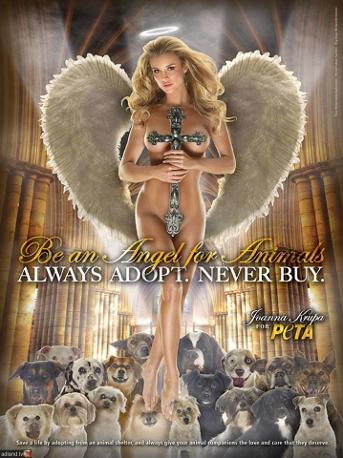 Joanna Krupa~ Angels for Animal Rescue

Joanna Krupa is a Polish-American model and actress. She is best known for her appearances on the shows Dancing with the Stars, Poland's Next Top Model and The Real Housewives of Miami. She is a well known model for Victoria's Secret and Frederick's of Hollywood and has been voted the sexiest swimsuit model. She has also had appearances in Playboy & Maxim Magazine.

Joanna founded the Angels for Animal Rescue Organization, which is a group of people dedicated to saving the lives of animals and finding them forever homes. Teacup Tutu Charm and Angels for Animal Rescue have teamed up for a great cause. Together we hope to make a difference in the lives of animals.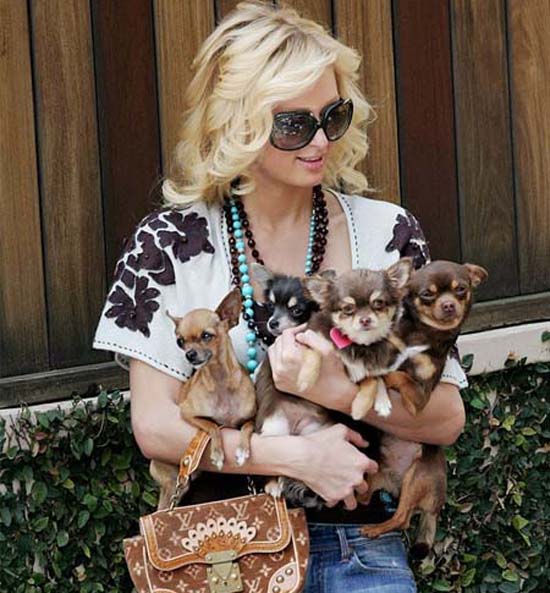 Paris Whitney Hilton
is an American socialite, businesswoman, and entertainer. She is the great-granddaughter of Conrad Hilton, the founder of Hilton Hotels. Born in New York City and raised in both California and New York, Hilton began a modeling career as a teenager. her notoriety as a socialite, Hilton was hailed by the media as "New York's leading "It Girl".
Paris starred in the reality television series The Simple Life alongside Nicole Richie, which provided both women with international recognition. In the following years, she released her autobiography Confessions of an Heiress and landed additional roles in other films.She later returned to reality television appearances.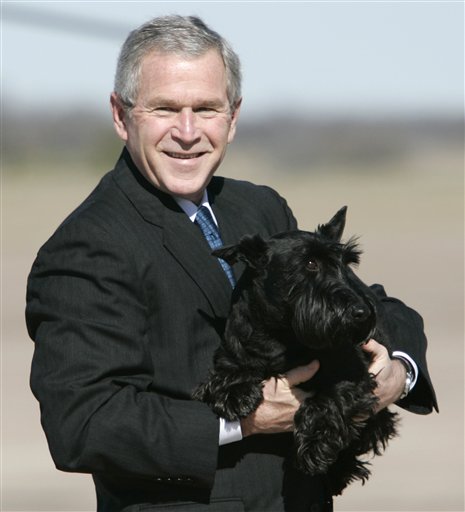 George W. Bush~ "Miss Beazley"
George Walker Bush is an American politician and business man who served as the 43rd President of the United States of America, and the 46th Governor of Texas from 1995 to 2000. The eldest son of Barbara and George H. W. Bush. He was born in New Haven, Connecticut. He also co-owned the Texas Rangers baseball team in 1994.

Bush was elected president in 2000 after a close and controversial election, becoming the fourth president to be elected while receiving fewer popular votes nationwide than his opponent. Bush is the second president to have been the son of a former president, the first being John Quincy Adams with the other familial presidential relations being grandfather-grandson. He is also the brother of Jeb Bush, former Governor of Florida.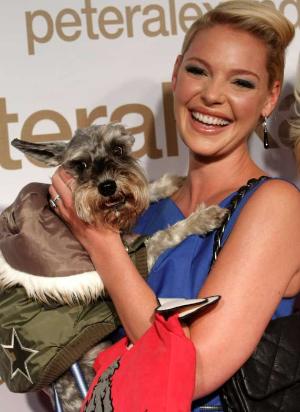 Katherine Heigl~ The Jason Heigl Foundation
Katherine Marie Heigl is an American actress and film producer. She is possibly best known for her role as Dr. Isobel "Izzie" Stevens on ABC's Grey's Anatomy, for which she won the Primetime Emmy Award for Outstanding Supporting Actress in a Drama Series. She has also starred in films such as Knocked Up, 27 Dresses, The Ugly Truth and among many others.
Katherine found The Jason Debus Heigl Foundation in 2008, an organization dedicated to animal welfare that would celebrate the compassion, kindness and memory of her beloved brother whom she lost in 1986. The goal of the organization is to eliminate the endless suffering inflicted on animals by human cruelty, indifference and ignorance.

The Jason Debus Heigl Foundation was founded in 2008 - See more at: http://jasonheiglfoundation.org/about/#sthash.zIwHzs8w.dpuf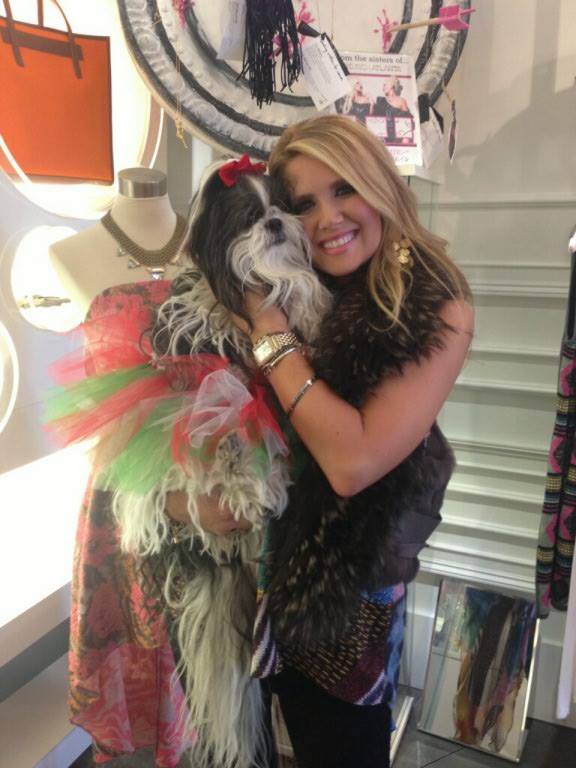 Nicole Noles is a reality celebrity star and is currently residing in Alabama. She is well known for her role in Pretty Wicked Moms, a series on Lifetime Television. She is the the Doggy Mom and mother of her shihtzu "Sommer Priss."
She is teaming with Emily Dees Boulden, who is the Queen Bee in the Pretty Wicked Moms show, and the owner of the fashion boutique Swank, in a new series set to be released in the early part of 2014. "Sommer Priss" is one of my models for the Angels for Animal Rescue tutu collection. She is a true celebrity herself.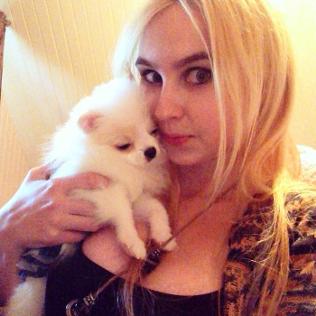 Simona Milinytė
is a Lithuanian signer and actress. In 2007, in Kaunas City Song, Simonna won the first place with her song "Kaunas." After Simonna's successful performance in this competition, the summery song later became kind of an anthem in Kaunas City. She then participated in spectacular contests in Pompeii City Italy, and she was rated as one of the artistical performers in the competition. She was soon nominated for a diploma.
After successful ratings at the different contests, Simonna released her debut album. Simonna is currently working on a new song with American rapper and songwriter King Kaseem, which is going to be featured on the song as well. The new music is expected to be released sometime in 2014.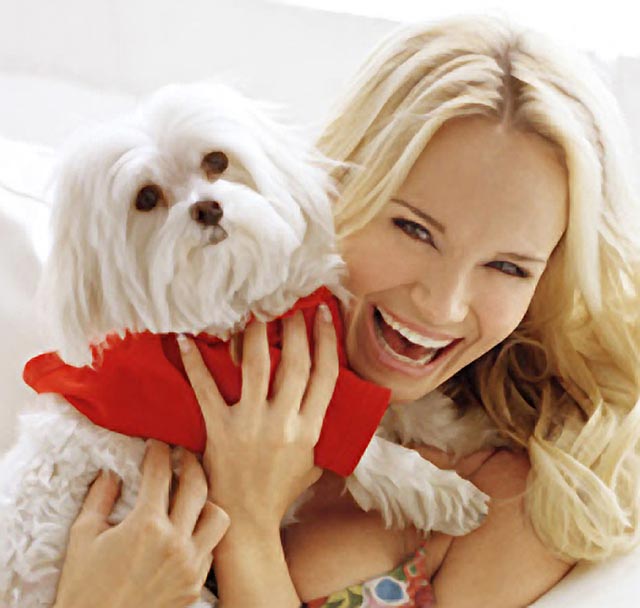 Kristin Chenoweth~ "Maddie"
Kristin Dawn Chenoweth is an American singer and actress, with credits in musical theatre, film and television. She has won a Tony Award for her performance as Sally Brown in You're a Good Man, Charlie Brown on Broadway. Her television roles have included Annabeth Schott in NBC's The West Wing and Olive Snook on the ABC comedy drama Pushing Daises, for which she won an Emmy Award.

Kristin founded the charity Maddie's Corner in honor of her beloved dog "Maddie." Maddie's Corner is dedicated to people helping animals and animals helping people. Recently Kristin parted ways with Maddie's Corner to focus her energies on a new charitable venture in her hometown in Oklahoma.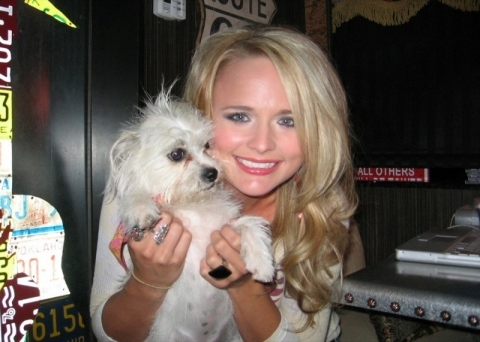 Miranda Leigh Lambert-Shelton is an American country music artist who gained fame as a finalist on the 2003 season of Nashville Star, where she finished in third place and later signed to Epic Records. She made her debut with the release of "Me and Charlie Talking", the first single from her 2005 debut album Kerosene. This album, which was certified Platinum in the United States, also produced other singles which were Top 40 hits on the Billboard Hot Country Songs charts.

She has been successful in many areas of her music career. She is now the proud wife of Blake Shelton, and stated she is looking forward to a lifetime of laughter and love.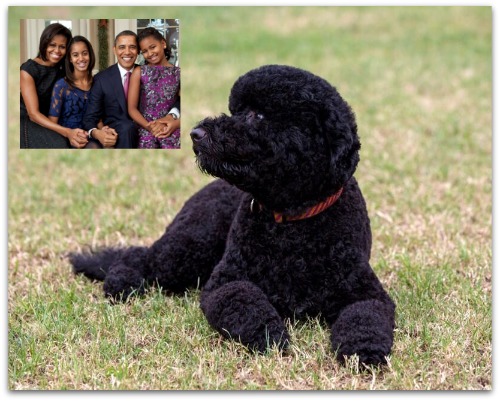 Barack Hussein Obama II is the 44th and current President of the United States, and the first African American to hold the office. Born in Honolulu, Hawaii, he is a graduate of Columbia University and Harvard Law School, where he was president of the Harvard Law Review.

He began his presidential campaign in 2007 against Hillary Rodham Clinton. He won sufficient delegates in the Democratic Party primaries to receive the presidential nomination. He was inaugurated as president on January 20, 2009. Nine months after his election, Obama was named the 2009 Nobel Peace Prize laureate.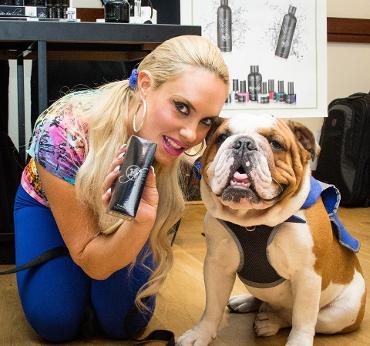 Nicole Natalie Marrow
commonly known as
Coco Austin
, is an American actress, dancer, model and web personality. She is married to rapper-actor Ice T. She has made guest appearances on TV shows and specials including Hip Hop Wives, the Comedy Central Roast of Flavor Flay, The Dr. Oz Show and many others.
Coco was also featured in a layout for Playboy Magazine. She also appeared on NBC's game show Celebrity Family Feud. She most recently starred with her husband in the reality television series Ice Loves Coco.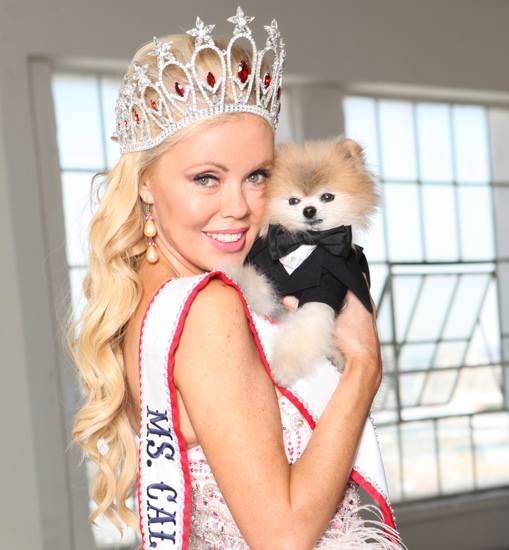 Shanna Olson, Ms. California 2014, has been featured as an FHM Magazine covergirl, actress and a model in many other publications. She has also been a TV personality on many shows, including Norway's award winning "Alt For Norge". She has modeled and been featured with Guess Jeans, Mercedes Benz and many more. She has always been a passionate animal lover.
Shanna's dogs, the "Doggie Celebrities" have appeared on many TV shows with her, including "Are You Smarter Than a 5th Grader," "Groomer Has It", "Lifestyles of the Rich and Furry", MTV and more.The "Doggie Celebrities" frequently attend Hollywood, and Beverly Hills Red Carpet events and parties with Shanna.
They believe all doggies deserve to be treated like celebrities.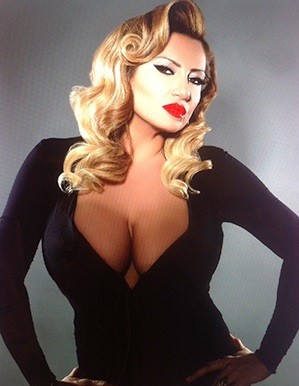 Love Majewski~ VH1 Mob Wives

Love Majewski
is an ex reality star of VH1 Mob Wives. It is an American reality television series on VH1 that made its debut in April of 2011. The show follows a group of Staten Island women after their husbands or fathers are arrested, and imprisoned for crimes connected to the Mafia.
Licensed Cosmetologist & Celebrity Make Up Artist, Love is the visionary behind Veritas Cosmetics. As young as age 17, her desire to create took her to NYC & began her training with Estee Lauder. From there she moved on to Chanel Couture, where she did her first celebrity makeovers & began building her reputation. She has worked on many celebrity clientele to include Winona Ryder, Jennifer Love Hewitt, Donna Summer, Lenny Kravitz and much more. All of her wonderful experiences contribute to where she is today.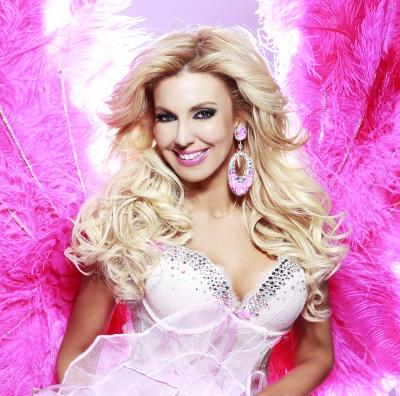 Lynne Diamante~ Bravo TV Game of Crowns
Lynne Diamante stars in the hit Bravo TV Game of Crowns, and is a competitive pageant winner of nearly 30 titles. In addition to her pageant life, she is a licensed attorney and CEO of OPTX, a leading retailer of luxury eyewear.
On Game of Crowns, Diamante offers her insight, candor and wit to the winner takes all world of competitive beauty pageants as the show delves into the inner lives of a half-dozen pageant wives as they compete on the Mrs. Beauty pageant circuit. Diamante has won titles including Miss Rhode Island USA, Miss National Teenager and over dozens more.
Teacup Tutu Charm is honored to have dressed the famous "Gucci" Diamante in fabulous GQ apparel for his special events and shows.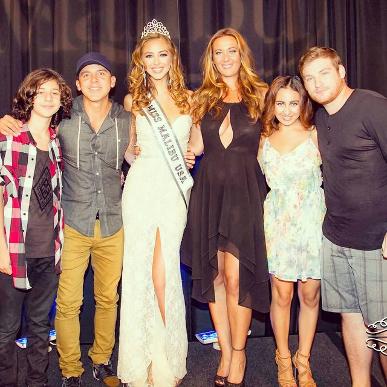 Gerardo Mejia~ VH1 Suave Says

Gerardo Mejia is an international music superstar whose hit, "Rico Suave" owns a place in pop music history. After his singing career, Gerardo Mejia didn't drop out of the music industry, he became a powerful executive at Interscope Records, and is credited to bringing fellow Latin singer Enrique Iglesias and others into the mainstream. Gerardo got married, and is now raising children with showbiz aspirations of their own. He is the man who made abs and bandanas sexy, and has come to VH1 so fans can take a peek at his own life thanks to the new series, Suave Says.
Teacup Tutu Charm is honored to have dressed and accessorized the famous dogs on the show in fabulous apparel, "Nia Belle" the Pomeranian, and "Helena" the German Shepherd.
Lori Ann Marchese~ Bravo TV Game of Crowns
Lori Ann Marchese is a fitness cover model and consultant/trainer residing in Berlin, Connecticut. She is the owner of Body Construct LLC, a fitness facility where she trains women, and she recently launched her own line of Body Construct Nutrition Supplements. Her message is that through exercise, nutrition and a positive attitude, women can achieve their goals. When she is not training others, Lori Ann competes in fitness pageants including World Beauty Fitness and Fashion Championships.

She is a celebrity reality star on Bravo TV Game of Crowns. She has two beautiful huskies named "Sky" and "Stella". Teacup Tutu Charm is honored to have dolled them up in exquisite rhinestone collars and the most fabulous apparel.